The Agora collection stands out thanks to its minimalist and clean design. The Agora bench looks classy and yet very contemporary. It's a closed-volume bench with a sleek, rectangular frame in grey or black plastic boards. Together with the Agora trash can, this bench is the perfect street furniture to match any modern design, be it an innovative office building or a trendy shopping street. 
Mineral Grey
Ural Black
Andes Green
Quartz Brown
Sand Beige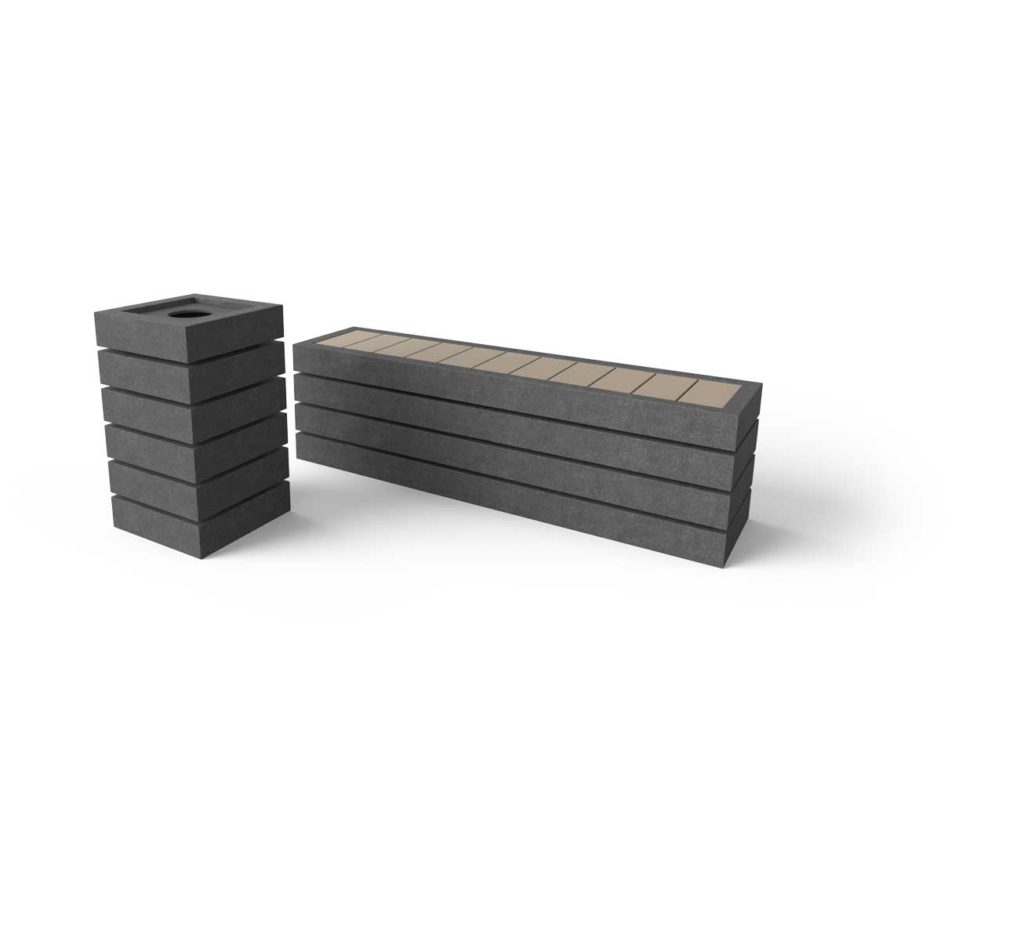 Bench : length 180 cm X width 45 cm X height 52 cm (140 kg)
Litter-bin: length 45 cm X width 45 cm X height 80 cm (69 kg)
Anchorage on hard surface.