A Govaplast parking bollard keeps unwanted traffic at a safe distance and creates a feeling of safety for all passers-by, both on public and private roads. This square parking bollard has chamfered sides, two red/white reflective strips and a diamond-shaped head. Removable or permanent: the choice is yours. The bollard is made from strong recycled plastic. Its hollow center guarantees optimal impact resistance.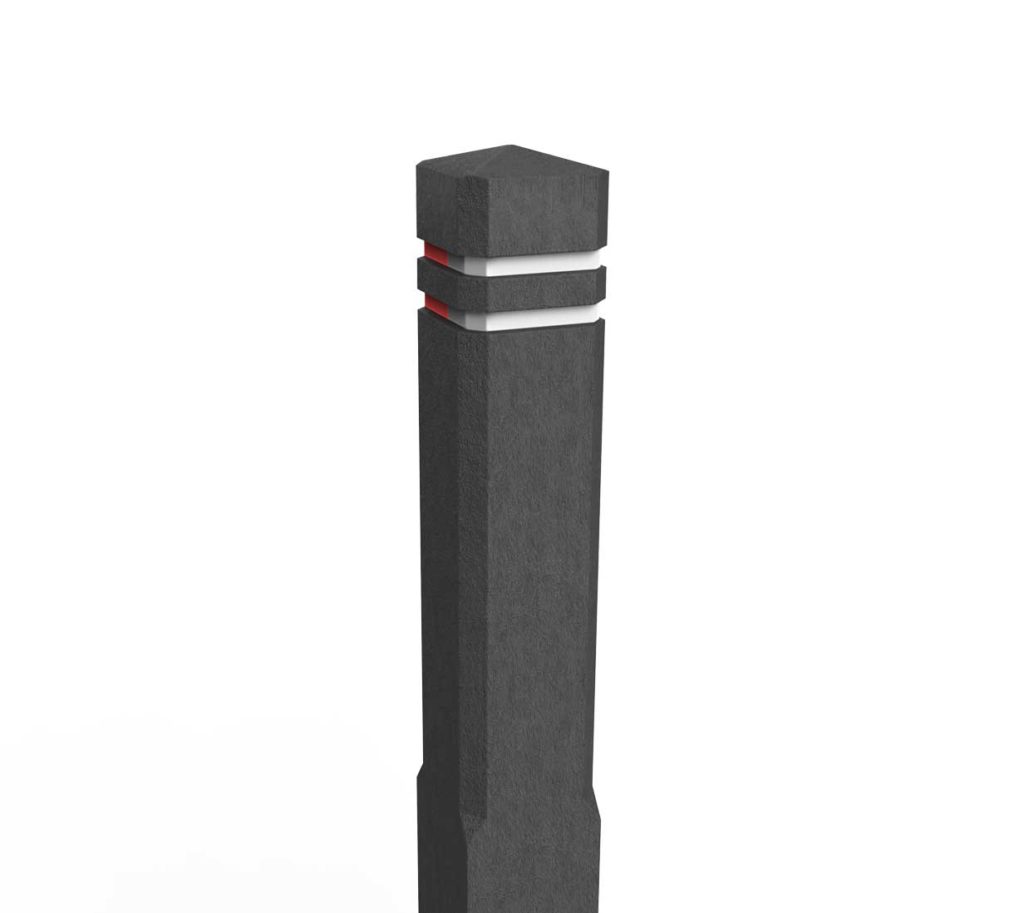 Dimensions : 15 x 15 x 140 cm
Removable bollard is supplied with socket of recycled plastic and metal a locking mechanism. Key included.