It's safe to say that most planters tend to look rustic and classic. Yet the Agora planter does't fit this description. Thanks to its contemporary colours and horizontal lines, it has an entirely different feel to it. Especially in combination with the Agora bench and matching trash can, Agora planters are the ultimate street furniture to match any modern cityscape.
Because of their no-maintenance requirements and their uv-resistant and waterproof properties, Agora planters and flower boxes lend themselves perfectly to crowded public spaces. They are super-sturdy, splinter-free and rot-proof, so you can take dry rot off your worry list. And last but not least: the plastic is vandal-resistant.
Agora planters come in different sizes and shapes, from square planters to rectangular flower boxes, and in five different colours.
Andes Green
Quartz Brown
Ural Black
Sand Beige
Mineral Grey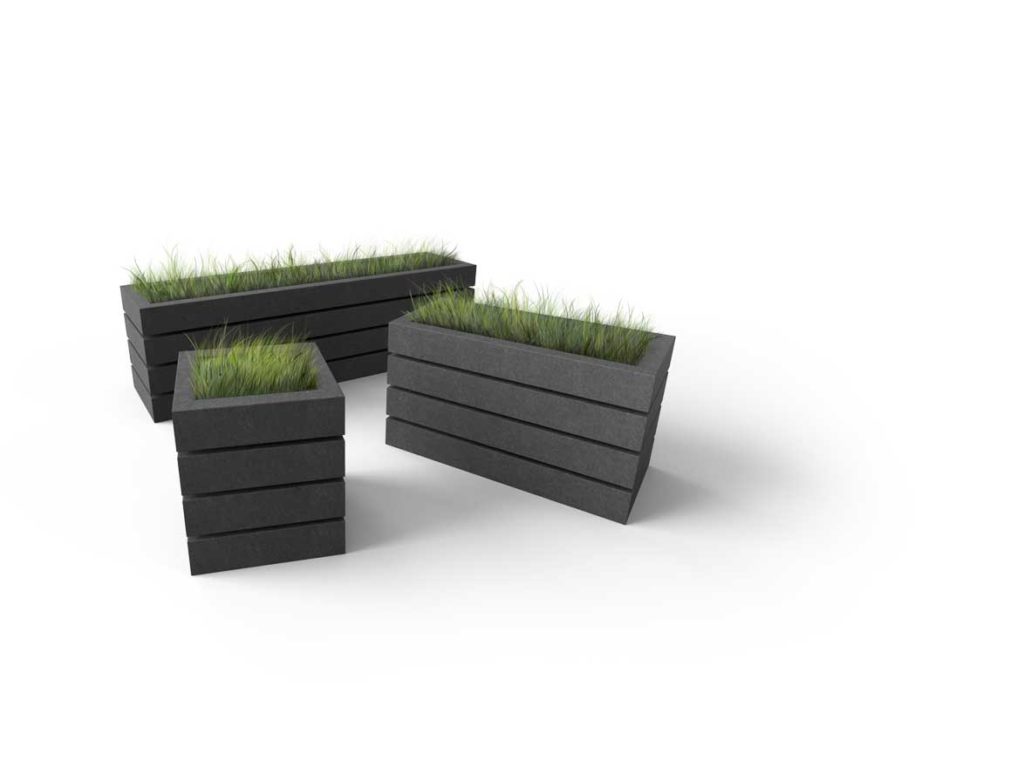 Several dimensions available :
Length : from 45 to 270 cm
Width : from 45 to 120 cm
Height : 52 cm
Useful planting depth : 36 cm
Material : the material is made of 100% high quality recycled plastic residue. It is composed of LDPE, HDPE and PP.
Assembly : the planter is supplied fully assembled
Anchorage : the planter can be anchored on a hard surface (e.g. pavement) with 1 anchorage set (optional)
Legs : no
Technical data sheet : available (see downloads)