The Palma square planter is made from recycled plastic. Its four corners are adorned with chamfered legs. The Palma is available in various sizes and it comes in five colours, plus a bi-colour version with black legs. It's a strong and durable planter that lends a stylish look to any public space, be it a street or a city park. The plastic is waterproof and both uv and graffiti-resistant. The fact that this planter doesn't require any maintenance whatsoever is obviously a huge bonus as well.
Andes Green
Quartz Brown
Ural Black
Sand Beige
Mineral Grey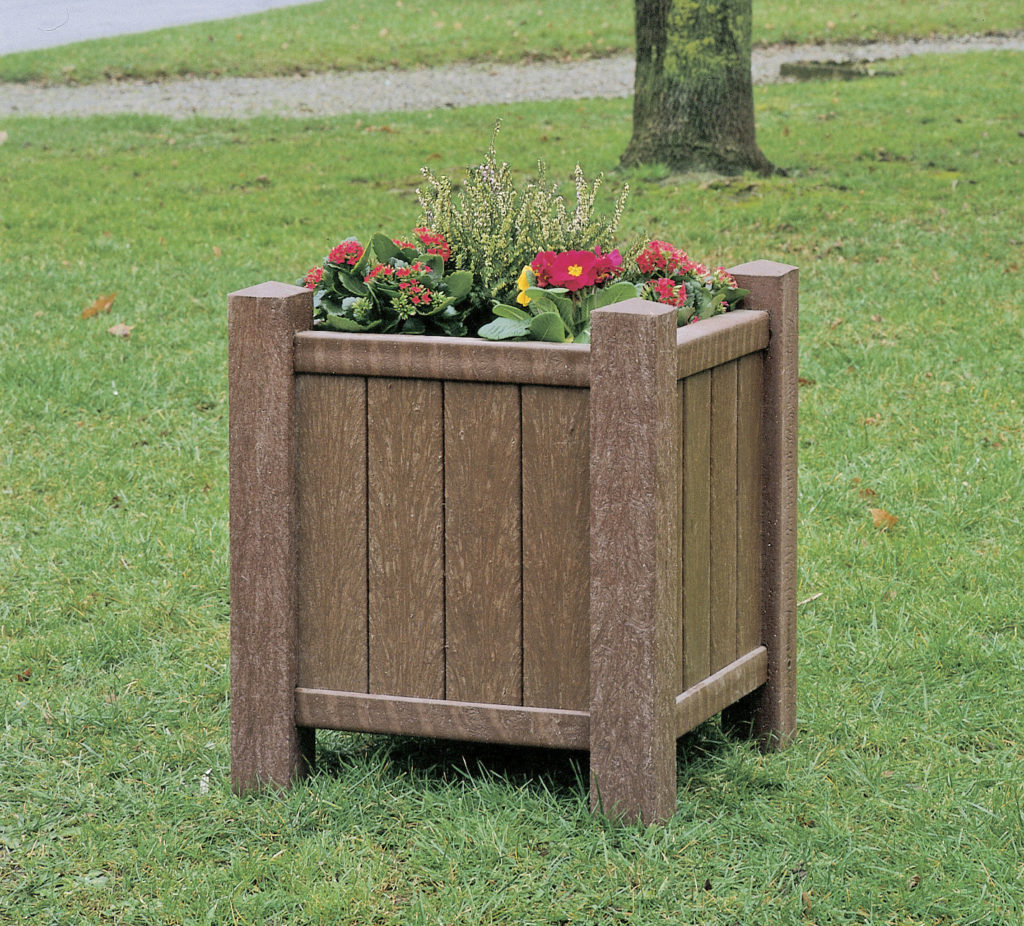 several dimensions available :
72 x 72 cm
105 x 105 cm
height : 70 cm
useful planting depth : 53  cm
Material : the material is made of 100% high quality recycled plastic residue. It is composed of LDPE, HDPE and PP.
Assembly : the planter is supplied fully assembled
Anchorage : the planter can be anchored on a hard surface (e.g. pavement) with 1 anchorage set (optional)
Legs : yes
Technical data sheet : available (see downloads)