The Paris bench boasts a timeless elegance and a pure, simple design. The only thing that sets this bench apart from the park benches that are so typical of romantic cities like Paris, is that this bench is made from sustainable, recycled plastic. The material is rot-proof and maintenance-free, so the bench is sure to keep its clean and beautiful look for years to come. The bench has long legs for easy anchoring. 
Andes Green
Quartz Brown
Ural Black
Sand Beige
Mineral Grey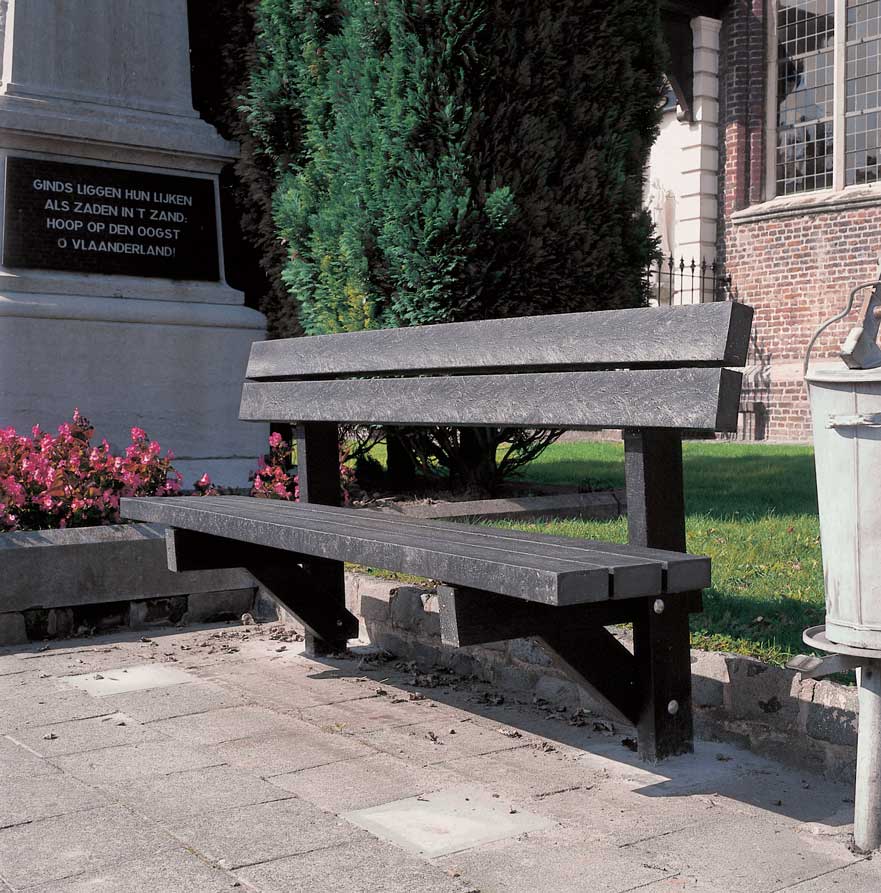 Length 180 cm X width 64 cm X height 89 cm (86 kg)
Anchorage in loose ground.