The Bonn is a bench that combines the best of two worlds. At the same time classic and contemporary, it unites good old comfort seating and a stunning minimalist design with flowing lines. The Bonn bench is available with or without back, in two lengths and four colours. The version with backrest is the perfect street or park bench, while the one without back creates a natural, relaxing atmosphere that is perfectly suited for shorter breaks. 
Andes Green
Quartz Brown
Ural Black
Sand Beige
Mineral Grey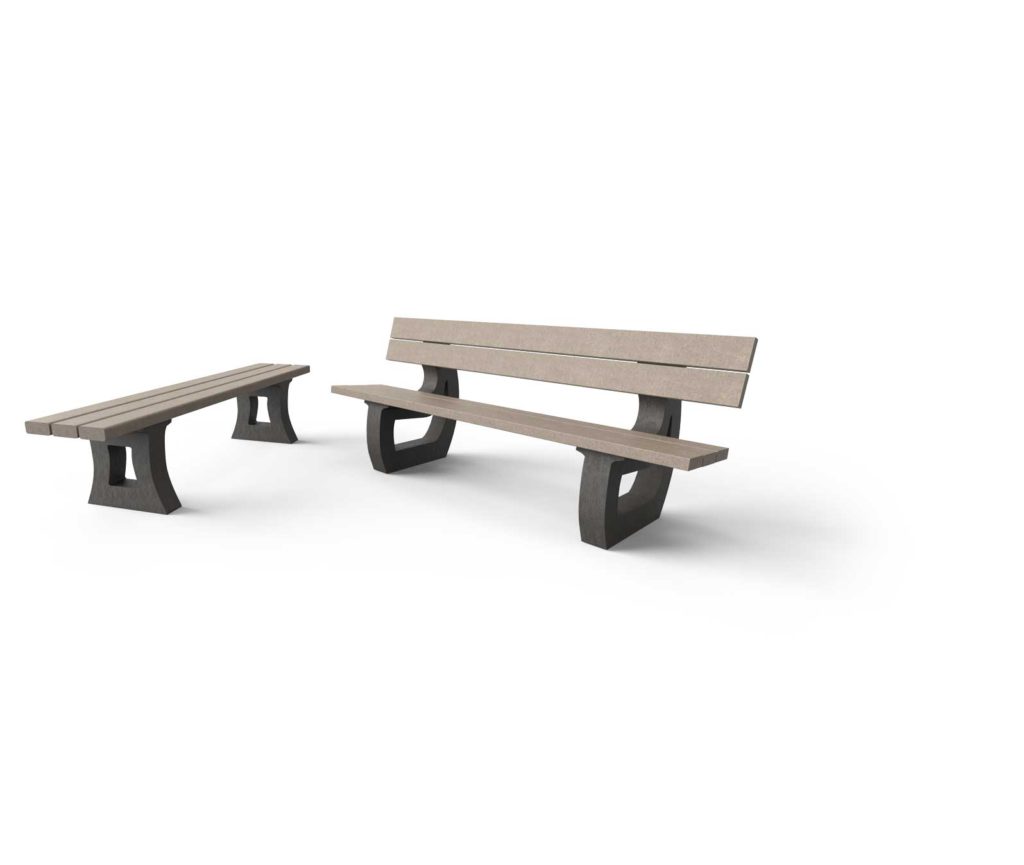 Bench with back : length 360 or 180 cm X width  62 cm X height 78 cm 
Bench without back : length 180 cm X width  39 cm X height 44 cm
Anchorage on hard surface.