When it comes to designing playgrounds, durability and safety top the priority list. Yet the playground equipment and outdoor furniture that kids encounter on their adventures should obviously be attractive and fun as well! The Wave, an original bench for children, teenagers and basically anyone with a sense of humour, is the perfect partner for every playground. This reclycled plastic bench invites kids to sit, stand, jump, walk … on it without compromising their safety. Recycled plastic is a reliable material that easily beats wood when it comes to durability and sustainability. What's more, it lasts for ages without much maintenance.
Quartz Brown
Ural Black
Sand Beige
Mineral Grey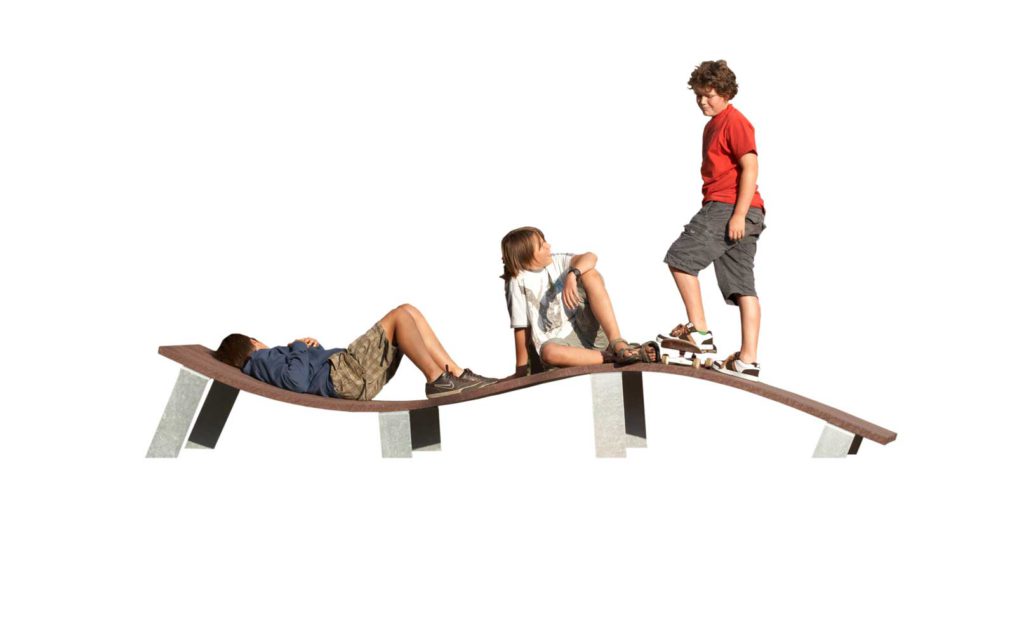 Length: 365 cm X width 68 cm X height 66 cm (200 kg)
Anchorage on hard surface or in loose ground.