'No loitering'. We all know the sign, but actually there's nothing wrong with kids or adolescents getting together for an after-school skate, chat or game. The cool Level X bench offers young people a safe and familiar place to hang out and just be themselves. The bench is made from recycled plastic, so it can take a pounding. Both the top and bottom boards are designed for sitting on or leaning against. This bench takes bus stops and playgrounds to the next level.
Quartz Brown
Ural Black
Sand Beige
Mineral Grey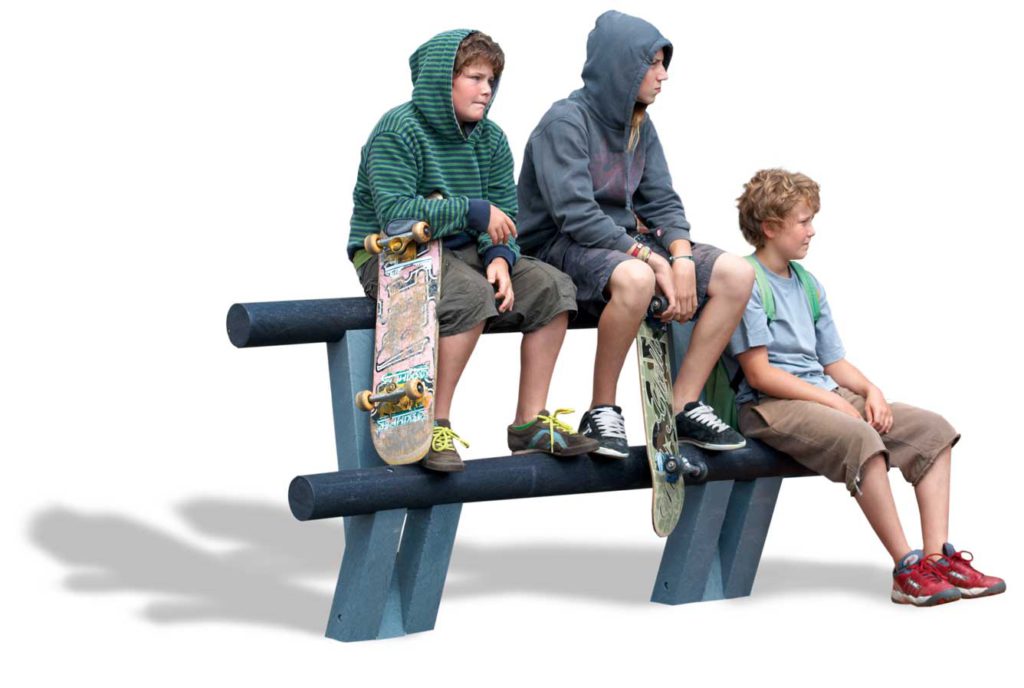 Length 180 cm X width 50 cm X height 85 cm (78 kg)
Anchorage in loose ground.