The Canvas is a surprisingly simple outdoor bench that looks inviting, relaxing and cosy. It's made from recycled plastic, with four different colours and three different sizes available. The Canvas combines perfectly with the curved bench Canvas 30° or the Canvas T outdoor table.
Sand Beige
Mineral Grey
Quartz Brown
Ural Black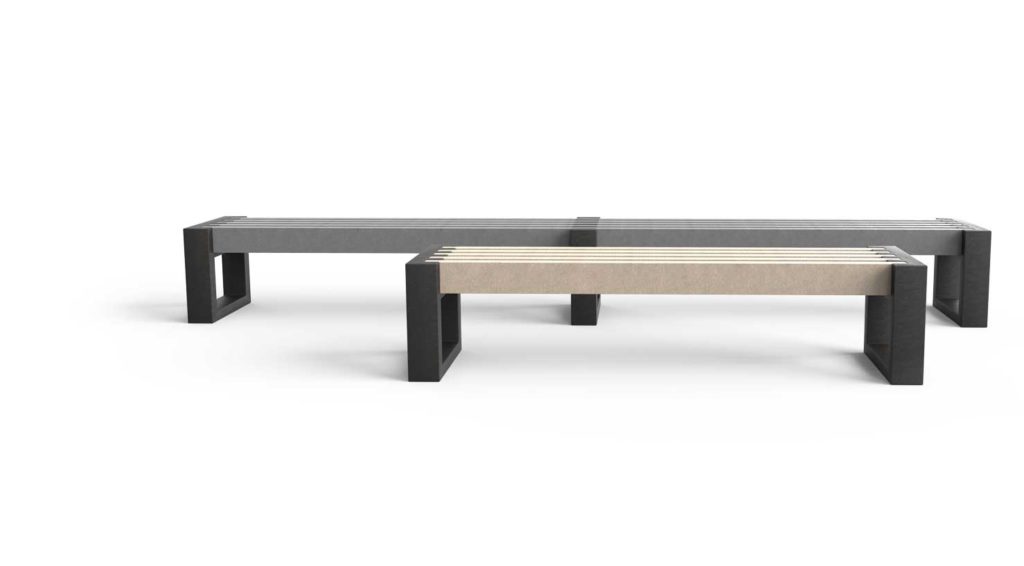 Canvas 120:  132 X 40 X 45 cm
Canvas 180: 192 x 40 x 45 cm
Canvas 360: 372 x 40 x 45 cm
Anchorage on hard surface.