GP03: Table and 4 stools, attached to each other by a ground plate, made of recycled plastics and brightly coloured parts made of virgin PE sheet. TÜV certified.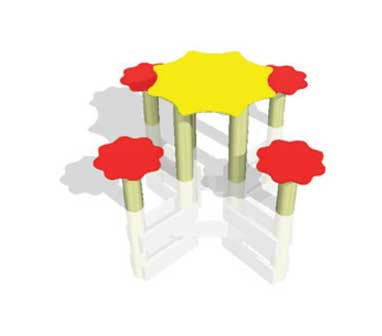 95 x 95 x H95 cm, +/- 47 kg
Installation in loose ground or e.g. a sandpit. Anchorage necessary. (see manual). The legs are to be dug in.
The construction is supplied fully assembled ready for installation.