SUSTAINABLE picnic table for primary school, made of recycled plastic. This picnic set is completely safe abyss. The picnic table is available in 2 heights. This GP39 has metal reinforcement in the 4 seats, in the 4 support beams under the tabletop and transversely under the tabletop.
12 toddlers can easily sit around the table for a game or for lunch.
also available with multicolour tabletop (throughout coloured recycled boards)
Plastic recycling picnic table for playgrounds. Unlike ordinary picnic tables, the seat and table top are always fully rounded for extra safety!  Seat 15 cm wide. Suitable for placement on a flat surface. Can be used without anchoring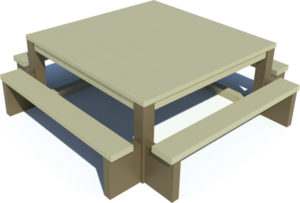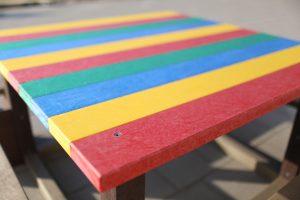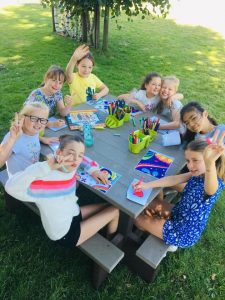 161 x 161 x H54 cm,  131 kg
161 x 161 x H69 cm, 140 kg
It can be installed without anchorage on a stable and solid surface.
The table is supplied fully assembled.