Selecting edging solutions such as palisade posts is strongly determined by the durability and safety of the material. You are, after all, looking for a solution that will last a long time, requires minimal maintenance and contributes to safety. Wood is an inferior material when it comes to edging, as it is prone to rotting and requires regular maintenance. Concrete is not an ideal choice either.
If you are looking for a safe and sustainable edging solution, Govaplast's plastic palisades are sure to meet your needs. They are made of recycled plastic, a material that doesn't rot, splinter or crumble. These unique qualities make our plastic posts an ideal child-friendly edging solution for sandboxes, playgrounds, gardens and parks.
Why are recycled plastic palisade posts better than their wooden or concrete counterparts?
They are moisture resistant and never rot.
There's no risk of splinters.
They require no maintenance.
They are easy to install.
They are available in a round shape or a convenient half-moon shape which ensures an elegant finish.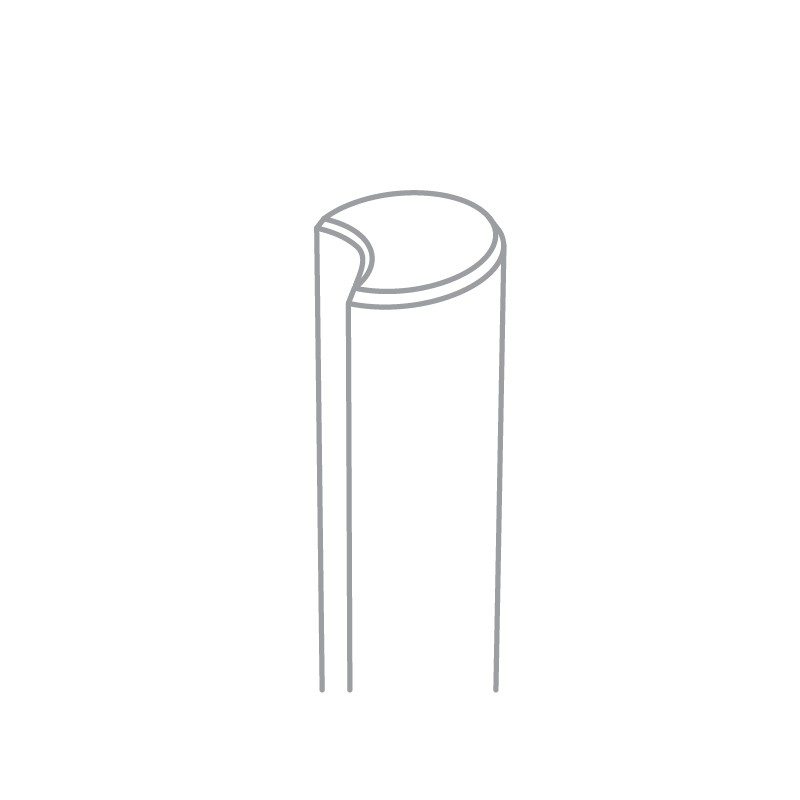 diam. 11 x 60 cm
diam. 11 x 80 cm
other dimensions on demand.