These metal reinforced profiles are the solution for the renovation of outdoor seating areas with benches that need a replacement of their broken, rotten or worn-out seats or backs.
The boards of 180 cm are equipped with a metal strip over a length of 150 cm. The maximum span between the supports of the bench profile is 145 cm.
This metal reinforcement prevents the boards from bending. Not-reinforced boards will not break but bend slightly due to the characteristics of plastic in general.
Andes Green
Quartz Brown
Ural Black
Sand Beige
Mineral Grey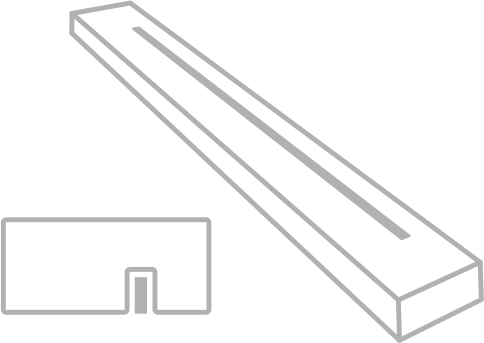 Length : 180 cm
Width : 12 cm
There are 2 available thicknesses : 4 or 5 cm
Weight :
4 x 12 x 180 cm = 9 kg
5 x 12x 180 cm = 12 kg