The Rotterdam planter is available in various sizes and four colours. It's a square or rectangular planter made from recycled plastic, reinforced with plastic corner profiles on the inside. The bottom has drainage holes. The Rotterdam's optional supporting beams allow for easy transportation.
The planter is made from solid, rot-proof plastic that requires absolutely no maintenance. Even removing graffiti becomes child's play. The material is coloured throughout, so it's sure to retain its original colour even in direct sunlight.
Andes Green
Quartz Brown
Ural Black
Sand Beige
Mineral Grey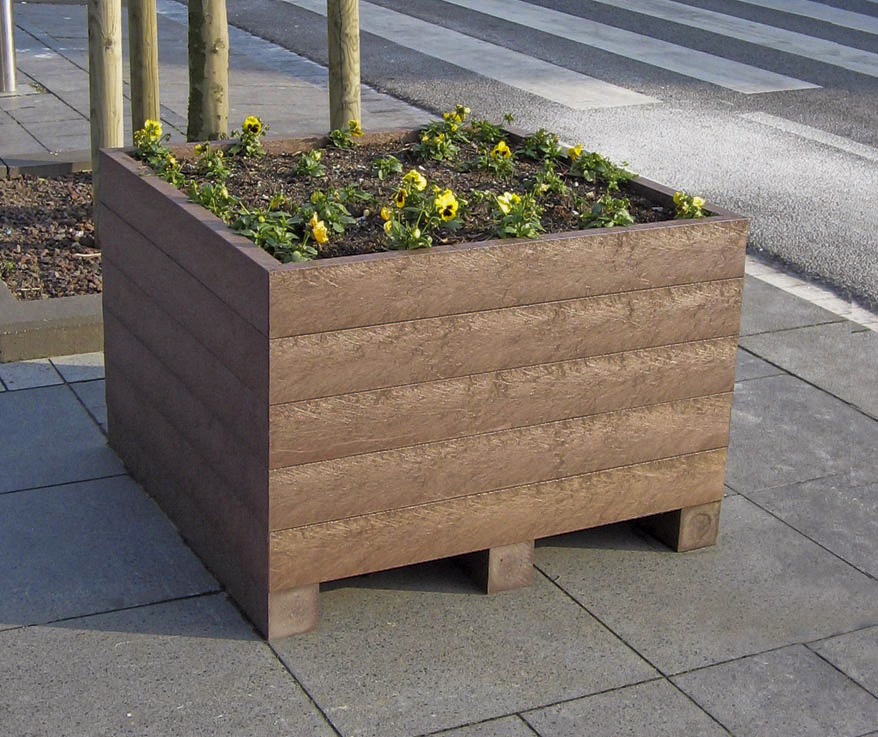 Several dimensions available :
Length : 60, 90 or 120 cm
Width : 60, 90 or 120 cm
Height from 36 to 70 cm
Useful planting depth : height -23  cm
Material : the material is made of 100% high quality recycled plastic residue. It is composed of LDPE, HDPE and PP.
Assembly : the planter is supplied fully assembled
Anchorage : the planter can be anchored on a hard surface (e.g. pavement) with 1 anchorage set (optional)
Legs : yes / no
Technical data sheet : available (see downloads)