As its name suggests, Avenue, Boulevard & Plaza is the perfect street furniture for fancy shopping streets, vibrant pedestrian boulevards and cosmopolitan squares. The bench is made from recycled plastic with a brushed stainless steel finish, and it's available with or without back. The matching planters are made from the same, super-sturdy plastic with the same stainless steel coating. Overall, this collection looks advanced and urban. 
Andes Green
Quartz Brown
Ural Black
Sand Beige
Mineral Grey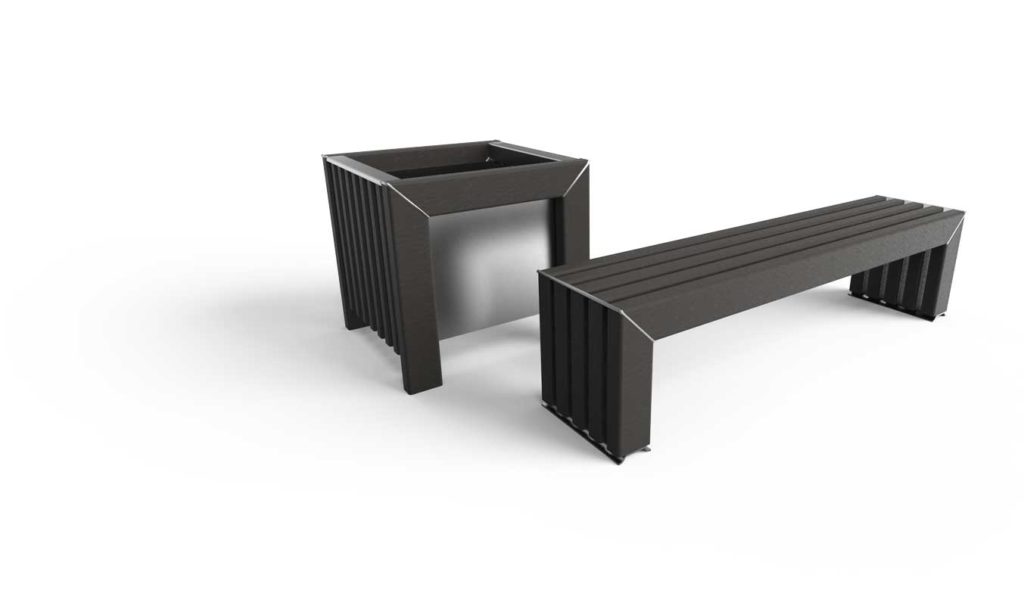 AVENUE:
Length: 180 cm X width 40 cm X height 46 cm (90 kg)
Height when back included : 71 cm (112 kg) 
Anchorage on hard surface.
PLAZA:
Length 74 cm X width 72 cm X height 71 cm (71 kg)
Useful planting depth : 60 cm
SQUARE:
Length 47 cm X width 50 cm X height 85 cm (80 kg)