GP49 : small bench with spinning steering wheels, made of recycled plastics and brightly coloured parts made of virgin PE sheet. TÜV certified.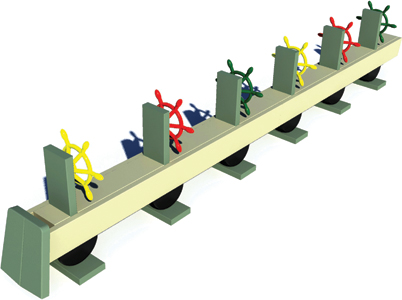 35 x 359 x H70cm, +/- 97 kg
Installation with anchorage on a stable and solid surface.  (see manual)
As the fall height is less than 60 cm, a shock absorbing safety surface is not obligatory.
The train is supplied in 2 pre-assembled parts, and can easily be installed and moved with a standard pallet-truck.